Sustainability
We believe in balance and development
of society as a whole.
Worried with ambiental sustainability, the AFG Brasil keeps total preservation of green areas that aren't destinated for economic exploration and it strongly invests in silviculture. The company currently has an area of 5.000 hectares with 5.500.000 planted trees, showing the possibility of replanting always as necessary, developing a sustainable management in its operations, aiming the efficiency and ambiental balance.
In 2015 the company received the Certificate of Environmental Conservation and Education from the Environment Journal of São Paulo.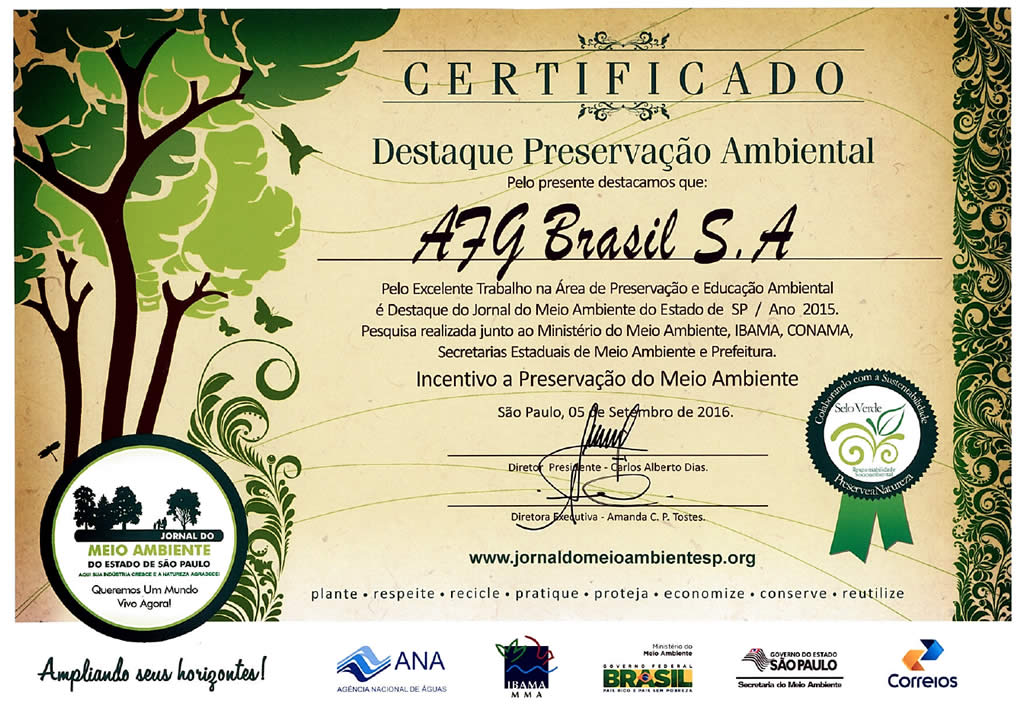 Social development programs.
The AFG Brasil cooperates with the operation of institutions that aim for the development and social inclusion, either in the city or in the countryside. The company develops works in their farm regions, providing a improvement in quality of life for all. Thanks to this project, we already built a school and a health center that together sum up to 1000m².